---
when was the last time you felt the renewal, strength and optimism of a sunrise welcoming in a new day?
when was the last time you experienced the lightness and joy of flying a paper plane?
---
my promise
These two questions are what keep reminding me of the promise I made to myself after re-discovering my why and verbalizing my vision. They are the metaphor supporting how I do what I do, and are the inspiration visualized in my logo.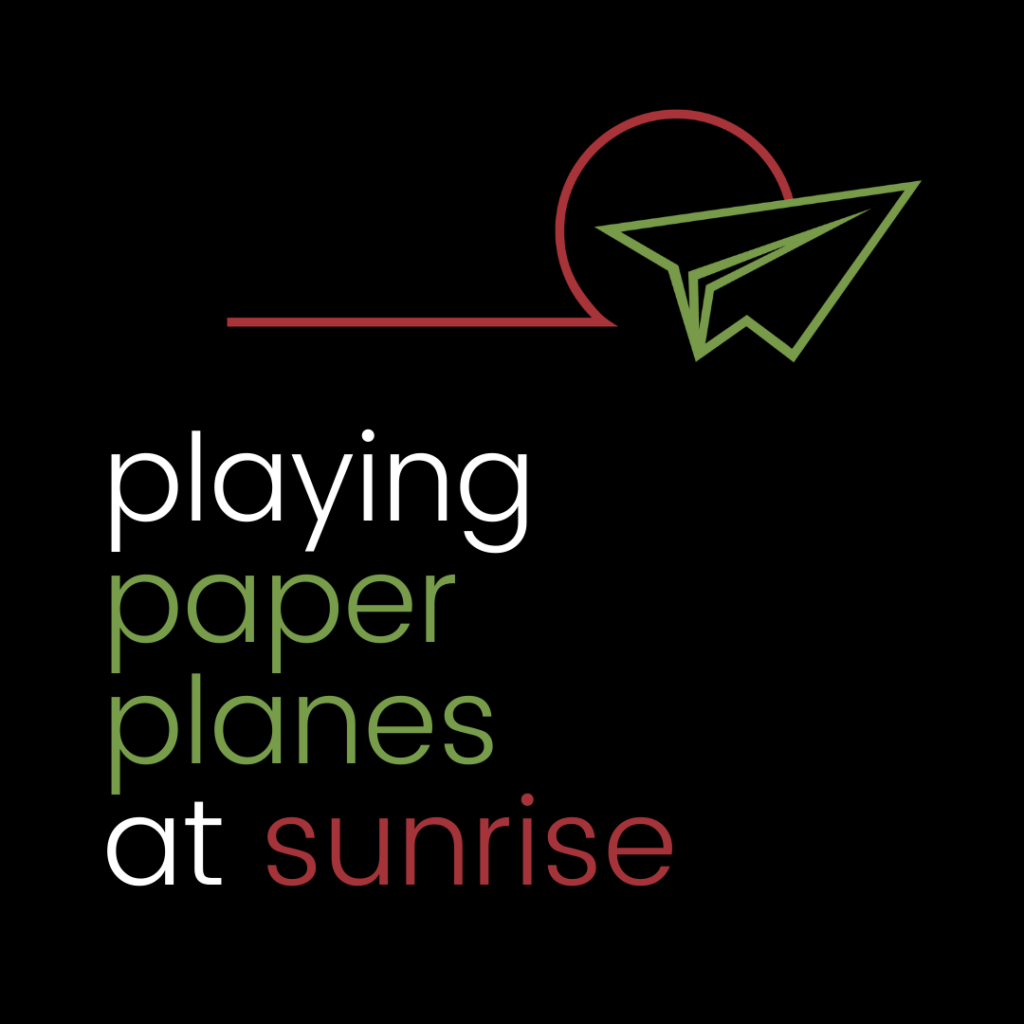 ---
sunrise
every day provides us with a new start,
another day in which we go a step further in our own personal journeys,
building on the successes and failures of the previous days,
deepening the trust in our relationships through giving.
paper plane
the lightness of not taking everything too seriously,
the creativity and joy that play provides us,
the never ending desire to learn,
each new attempt of folding an even more aerodynamic paper plane,
so that it flies a little bit better than the last one.
---
my gratefulness
My journey has started well. What I have to offer is being acknowledged. Synergies are being established between myself and others who have similar aspirations of wanting to give something back while continually learning from each other. For all this I am extremely grateful.
my realization
Not being too hard on myself and learning to accept that reaching my desired track will take time has been a challenge. What is more obvious to me now is that in order to follow a new path, you do not have to let go of what you already know. In fact I now realize that the known provides a foundation, a base and the freedom to enable me to reach out into something new.
I had thought it was going to be binary. Leave the known to start the unknown. That is not what is happening, and I am now viewing the known as a way to maintain my balance and confidence to allow me to first approach the known unknowns, with an ultimate aim of facing the unknown unknowns.
my aspiration
So each time I focus on the paper plane flying above a new sunrise, I am reminded of the aspirations I have set out for myself. Now I am learning to allow myself room to breathe and accept that the journey I have embarked on is an incremental one with each iteration building on the previous. A journey of giving back, while continually learning.
---
learn to give. give to learn.
---